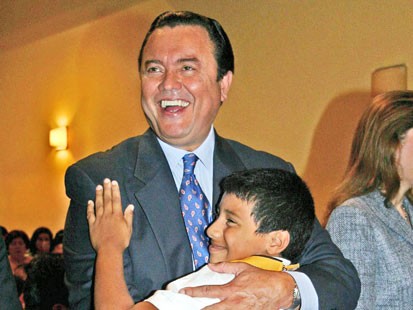 Perhaps you heard about Jose de Jesus, a man in Miami, FL who is claiming to be the 2nd Coming of Jesus. He believes he is Jesus because of a vision he had several years ago. What is worse is just how many millions of people are believing him.
Of course we know that he is a one of the false teachers talked about in Matthew 24, but is scary to know that these dangerous influences are always lurking around the corner. As children's workers we have a tremendous opportunity and responsibility to be an influence in the lives of kids. You are part of the influences that kids will lean on when tests come into thier lives.
So what type of influence are you in the lives of kids, your own other someone else's? What will keep our kids on solid foundation when trials and negative influences come? Do you want to be a part of that? There is NO BETTER time to influence the lives of people (even into adulthood) than when they are children! We should be as blessed to be able to have this opportunity.
God Bless, Dean