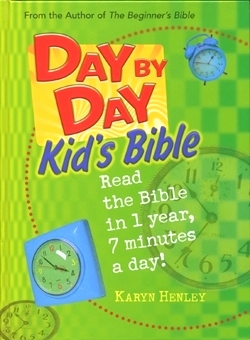 A major mainline denomination commissioned a one million dollar study. The purpose of the study was to discover what factors influenced children to remain in the faith of their parents as they grew to adulthood.
The conclusion? The one deciding factor was NOT Sunday School attendance, or participation in the church youth group. The one deciding factor was whether or not the child's family had held family devotions! Want to keep your kids in the faith? Your choice: "Family altar, or Satan will alter your family."
So how can you do that? Here are three Websites you can access that have some great information on how to go about starting and maintaining a time of family devotions. Thanks Leanne P. for emailing me these links:
Share with us your ideas and stories too.
Dean